Pokey's Tackle Shop Merch – Now Available!
Pokey's Tackle Shop has just released a new line of amazing merchandise that is now for sale! Anglers across the country can now sport their favourite Tackle Shop on hats, hoodies, and t-shirts. The new clothing is perfect for wearing on and off the water! We are proud to offer nothing but top quality products to our esteemed clientele.
Hats
Richardson Trucker Style Snapback hats are adjustable to fit all shapes and sizes. The Pokey's Tackle Shop logo on the front of the cap is printed with raised lettering for a look that really stands out. 

Currently these hats come in one colour – black front and white mesh backing, but more colors should be coming soon!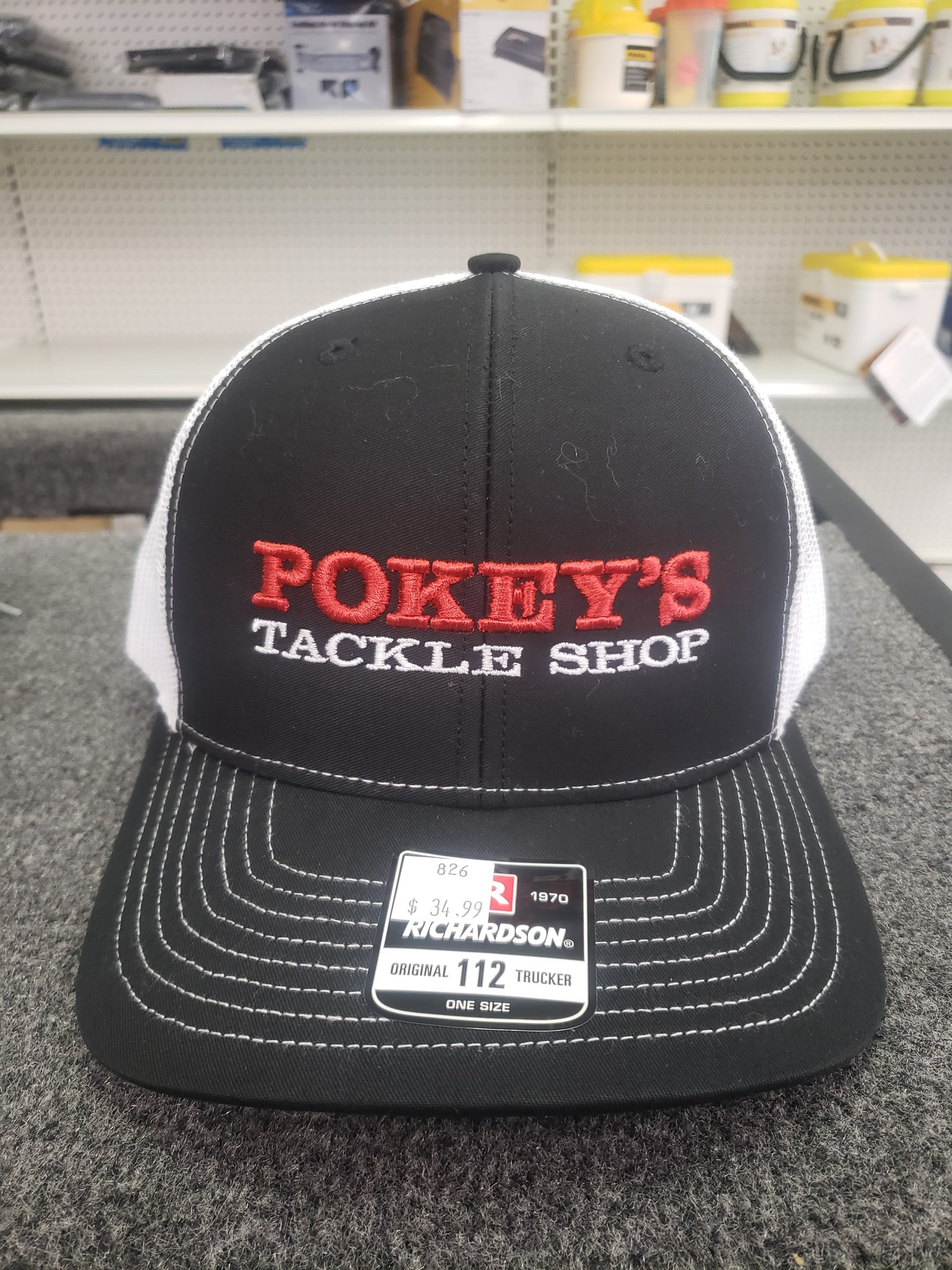 T-Shirts
The T-Shirts are a Eurospun Tee made by ATC and feature 100% combined and ring spun cotton for an incredibly soft and light feel. Our T-Shirts are perfect for every occasion, especially if you are going fishing of course.

Available only in black at this time and sizes range from Small to 4XL.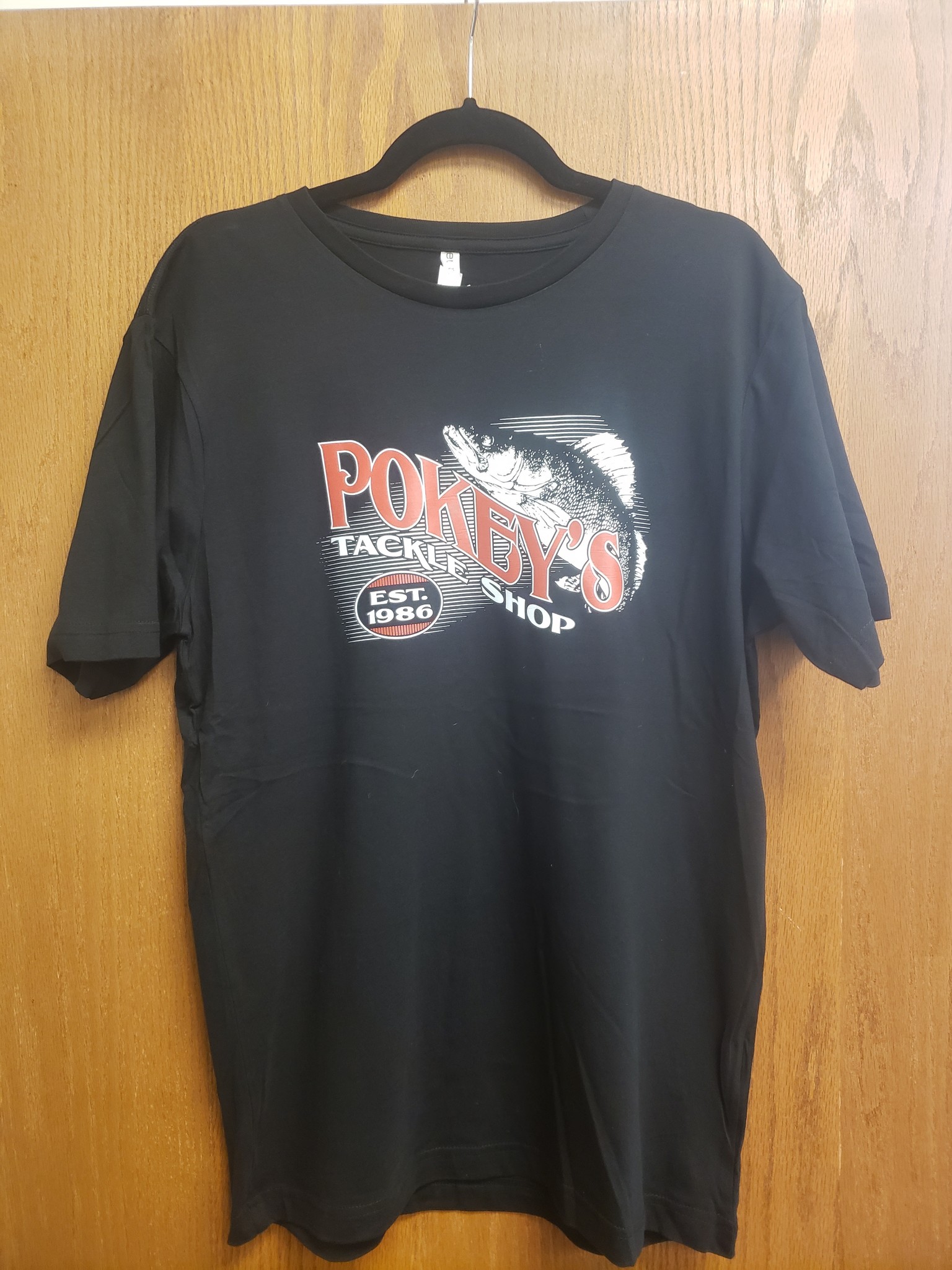 Hoodies
The hoodies are a 75%/25% blend of cotton and polyester with an exceptionally soft lining. They are comfortable, durable, and will certainly keep you warm on those chilly mornings on the water.

Available only in black at this time and sizes range from Small to 4XL.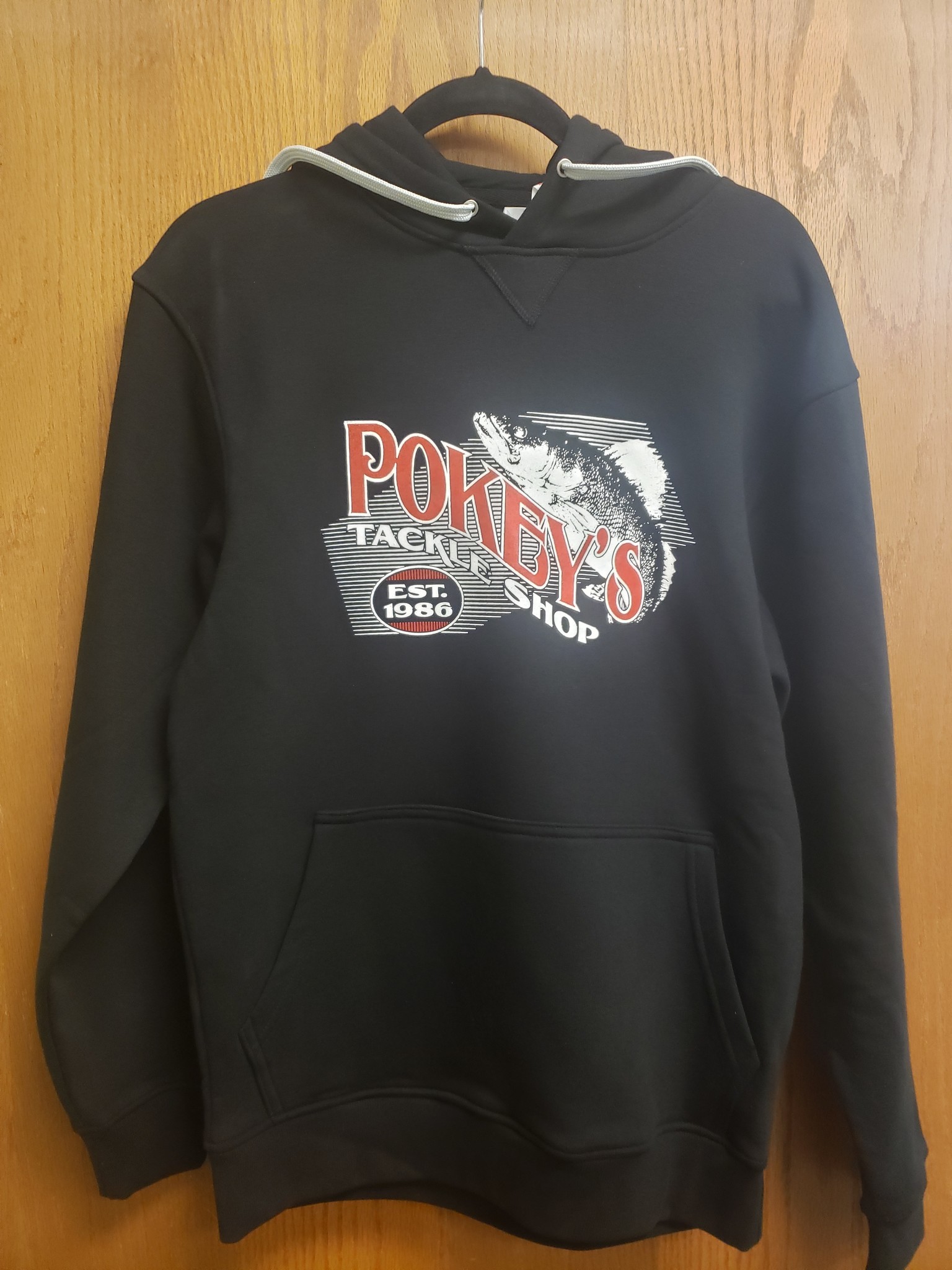 Shop With Pokey's Tackle Shop
All Pokey's merchandise can be purchased in store or online at www.pokeystackle.ca. Shipping across Canada is available for every province.
Pokey's plans to release additional styles, colours, and logo options in the near future, so stay tuned for further updates. All of Pokey's clothes are comfortable, durable and well designed. 
Whether your next trophy fish is a walleye, perch, pike, or trout – there is no better feeling than showing it off. Now you can show off that fish and your favourite Tackle Shop together!