Pokey's Featured Summer Products
The fishing season is in full swing across the country and anglers have been raving about a number of new products that have been released this year. Pokey's Tackle Shop has put together a list of a few of the hottest products on the market that will help you catch that perfect fish and ensure it tastes great at your Summer cookouts as well! 
Kalins Rattlin' Google Eye Live Bait Jigs (3 pack)
The Google Eye Live Bait Jig creates the deadly combination of matching-the-hatch along with sight and sound to trigger aggressive strikes! Its Shockwave Rattle System has been designed to call fish in and trigger a bite. Cast it, Jig it, Twitch it, Rip it, or use a slow steady retrieve along the bottom to match the mood of the fish. The high carbon steel Katana hook, coloured in red, is precision sharpened and hardened to ensure a piercing hookset. The life-like rattling jig head features a glass eye to reflect light and add additional visual dimension and action to the jig. Specially selected colour patterns have been chosen to grab the fish's attention and put more fish topside. Big fish don't stand a chance.
The Google Eye Live Bait Jigs come in 3 sizes (1/8oz, 1/4oz, & 3/8oz) and a variety of colours.
Buy Now: https://www.pokeystackle.ca/rattlin-google-eye-jigs-3-pack.html

Snap Jig Season!
Snap Jigs have been extremely popular this year and have proven to catch the big ones! Two of the hottest lures out there at the moment are the Berkley Snap Jig and the new Northland Rippin' Minnow.
Berkley Snap Jigs
The Berkley Snap Jig is a versatile action jig head that pairs with your favourite soft plastics. The Snap Jig can be fished both vertically over structure and for suspended fish in open water and ice, or cast and retrieve for side to side and backward and forward dynamic darting action.
Versatile Action Jig

Cast/Snap/Retrieve or Vertically Jig

Dynamic Darting Action

Naturally Glides on the Fall

Extended Bait Keeper
The Berkley Snap Jigs come in 1/4oz and 3/16oz sizes and can be paired with a variety of soft plastic baits.
Buy Now: https://www.pokeystackle.ca/snap-jigs.html

Northland Rippin' Minnow
The Rippin' Minnow relies on a gliding jig head at the forward part of the bait that propels the entire lure in a darting motion throughout the water column. The Rippin' Minnow features a pre-rigged soft, chewy body that both acts and feels like the real thing. It's a perfect cast and retrieves bait that also fishes well vertically for pinpoint, precision fishing when the bite requires detail and life to the bait.
Mimics a predator fishes favourite forage, a dying minnow

Darts glides and swims to entice aggressive strikes

Features a gliding head and soft chewy body that acts and feels like the real thing

Each package comes with (1) pre-rigged bait and (2) separate tail

 5/16oz = 3 3/4", 1/2oz = 4"
Buy Now: https://www.pokeystackle.ca/rippin-minnow.html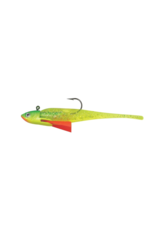 Time for a Cookout!
Nothing beats the smells and sounds of a Summer night cookout by the lake and Pokey's is now offering the hottest fish & game coating mix to make sure the taste won't be beaten. Anglers have been stocking up on the "Catch and Cook" fish & game coating mix and the early reviews have been incredible. The taste and texture are like nothing else on the market and is ensuring that fish are being enjoyed to the fullest!
Buy Now: https://www.pokeystackle.ca/original.html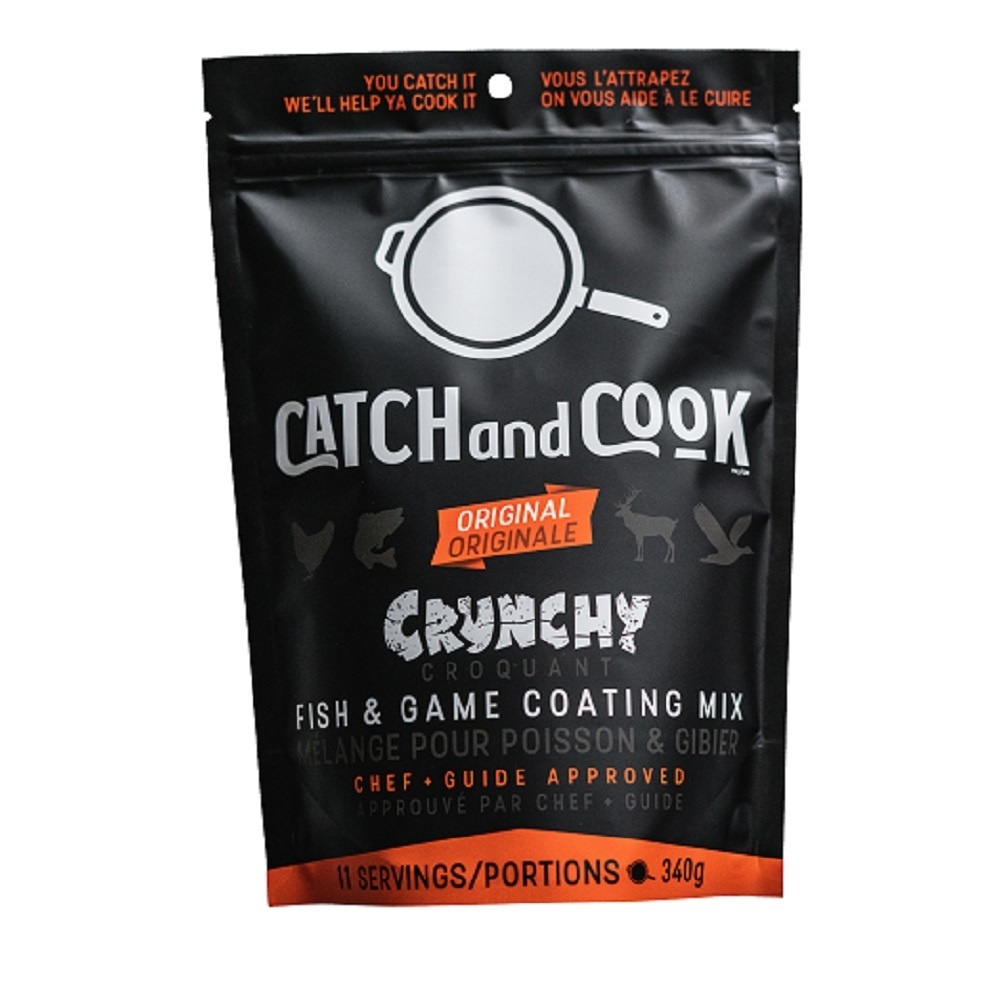 Head over to www.pokeystackle.ca to take a closer look at these featured products and anything else you will need to make this your best season yet!