2020 Fishing Season in Canada Off to a Hot Start!
There has been an increase in the amount of fishing being done across Canada this year as many other recreational activities have been put on hold due to the pandemic. As a result, many people have adopted angling as a new hobby and it is safe to say it has people hooked!
Every new season brings with it some great new lures that become extremely popular with both professional and casual fishermen. We are going to outline a couple lures below that have been flying off the shelves this Spring and have helped people across the country land the big ones.
Rapala Rap-V Blade Bait
The Rap-V Blade is the perfect balance of metal, plastic, and Rapala® expertise. This extremely versatile bait produces instant vibration on the lift or retrieve. The Rap-V can be worked in variable depths with a wide range of techniques; cast out, make contact with the bottom, lift & let fall in a yo-yo style retrieve. For vertical presentation, drop to the bottom and twitch for a jigging action. Two-line tie positions; front line tie for a slower fall swimming action, rear line tie for a faster fall, head down action. The Rap-V Blade delivers the right action and attitude and is a perfect choice for any species of gamefish.
Metal Frame with Durable Plastic Body, Internal Scales & Metalized Flash Foil
Two Line Tie Holes
Distinctive Loud BB Rattle System
Instant Tight Vibration on Lift or Retrieve
Bass/Multi-Species, Freshwater
VMC® Snap, Black Nickel Round Bend & Double Belly Hook
The Rap-V is available in 15 different colors and comes in a 2.5-inch size.
Buy Now: https://www.pokeystackle.ca/rap-v-blade-6.html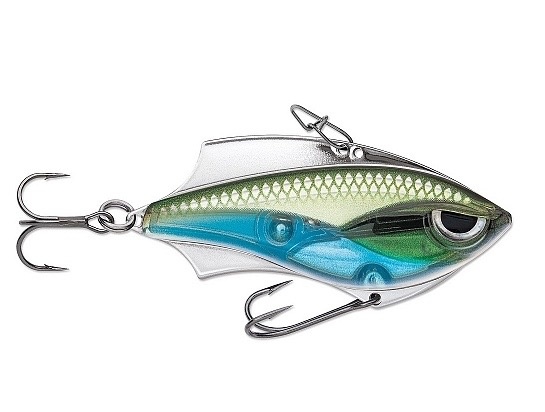 Kalins Rattlin' Google Eye Live Bait Jigs
The Google Eye Live Bait Jig creates the deadly combination of matching-the-hatch along with sight and sound to trigger aggressive strikes! It's Shockwave Rattle System has been designed to call fish in and trigger a bite. Cast it, Jig it, Twitch it, Rip it, or use a slow steady retrieve along the bottom to match the mood of the fish. The high carbon steel Katana hook, colored in red, is precision sharpened and hardened to ensure a piercing hookset. The life-like rattling jig head features a glass eye to reflect light and add additional visual dimension and action to the jig. Specially selected color patterns have been chosen to grab the fish's attention and put more fish topside. Big fish don't stand a chance, this jig might be the difference between a good fishing season in Canada and an amazing one.
The Rattlin' Google Eye Live Bait Jigs come in 6 different colors and each comes in 1/8oz, 1/4oz, & 3/8oz.
Buy Now: https://www.pokeystackle.ca/rattlin-google-eye-jigs-3-pack.html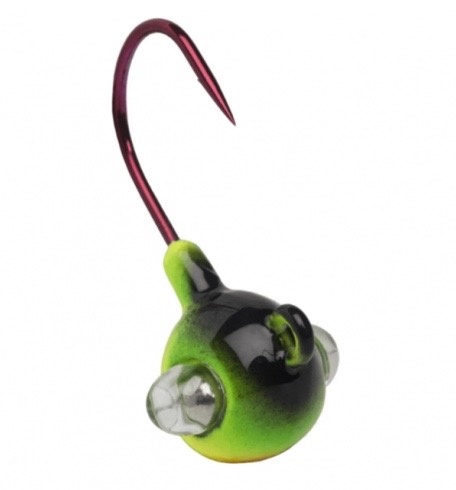 These lures are two of the hottest on the market right now and are sure to help you land the big one! Check out these lures and a massive selection of additional tackle and equipment today at www.pokeystackle.ca for your fishing season in Canada.